Above and Beyond Customer Service

The customer service Ener Systems provides is above and beyond. You do EVERYTHING better than any other IT provider we have used in the past. If you need a full service IT company, or a few services from an IT company, Ener Systems is the best.
Gigi Patton
Corporate Affairs Manager, Covington, LA
Professional, Timely, and Affordable

The single greatest benefit to us is having someone to call when something isn't functioning properly. Having an IT company knowing the ins and outs of our business is priceless.

Ener Systems responds immediately with great follow through. This is superior to other IT firms we have used in the past.

I actually know the staff. They feel personable, and we have a great rapport. They are professional, timely, knowledgeable, and affordable.

Leah Sarris, RD, LDN,
Executive Director, New Orleans, LA
One of the Best Business Decisions I Have Made

Peace of mind is the single biggest benefit to having Ener Systems take over our IT. It is comforting to know Ener Systems is watching out for us.

As opposed to other IT firms, the monthly fee compared to hourly billing is great. We know what our cost is, and we also know that it is in Ener Systems' best interest to keep us running smoothly.

Ener Systems was truly one of the best business decisions I have made.  The support department is quick to respond and extremely knowledgeable and helpful.

Bruce Trader
President, Pear River, LA
Longtime Client, Longtime Benefit

"Over our many years working together with Ener Systems, I find that they not only provide great recommendations for managing our system, but also provide the expertise that we need to grow and update to keep our environment safe and highly available. After many years of personal service from the Ener Systems team, I see them as part of our team. Their company does a great job in assuring that our system is safe, secure, and highly functional. While I do not have experience working with other IT companies, I know that Ener Systems is a great company with great leadership! After almost 12 years of service, I have no regrets and am grateful for the service that Ener Systems provides to us and our employees."

Mark Stephens
Exec. VP Engineering, Covington, LA
No Longer Worrying About IT Issues

The single biggest benefit since using Ener Systems is that my team and I no longer need to worry about dealing with IT issues. Previously, I would have spent hours trying to solve IT issues that may arise day to day. The support and prompt service we receive from Ener Systems is exceptional! Having a partnership with an IT company is never something someone prioritizes until something crashes, and it is too late. Make an investment in your success by delegating these tasks to the professionals so that you can focus on building your business.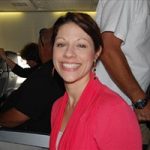 Jaclyn Duvieilh, CSW
Owner, Covington, LA
Placing High Value On Safety And Security

I recommend Ener Systems because they place high value on the safety and security of their clients, and that's more important than ever in today's world. It's easy to be intimidated when dealing with some IT companies, but not with Ener Systems. Their team is highly skilled, customer service oriented, and provide hassle free, prompt, friendly service. Thank you Ener Systems for never disappointing!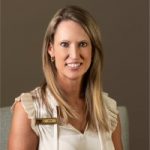 Katie Santangelo
General Manager, Covington, LA
Tracy Hicks
Covington, LA
Thank you...

Thank you for your outstanding customer service!

Eric Rigby
Founder and Principal, New Orleans, LA
Taking the best care of our valuable data...

Our company is based on electronic data. Ener Systems designed, implemented and maintains the backups of our valuable data and our disaster recovery plan. Our minds are put to ease knowing Ener Systems is taking the best care of our valuable data. We have not lost any data under the care of Ener Systems.

Robin Sowder
Kenner, LA
Ener Systems has it all under control...

I never have to think or worry about IT anymore. Ener Systems has it all under control. My experience so far with Ener Systems has been nothing but amazing; they have consistently gone above and beyond our expectations. René, the technician that works with us from Ener Systems is one of the best engineers that I've ever worked with. He is forward thinking and plans out what we're going to need in the months and years to come instead of thinking only quick fix and short term. He's taken care of everything and it really has made my life a heck of a lot easier. The capabilities they bring to the table are everything we were looking for. They are dedicated, very professional and always available. There hasn't been one time that I have called Ener Systems where I didn't get a prompt response. I've called him late in the evening and early in the morning outside of normal business hours and they're always available and willing to help in whatever I need.

James B. Johnson
M.D.
Always delivers as promised!

We have confidence in Ener Systems and complete confidence in their suggestions and recommendations when it comes to our own improvement of technology. Ener Systems always delivers as promised! René is the only computer consultant who will tell you the truth and give you real solutions that work the way they are supposed to. I cannot say enough good things about them!
Msgr. Martin vanderWerff
New Orleans, LA
Always looking out for my best interest...

WOW! That is all I can say about René and the team at Ener Systems. It's so nice to know that my entire network is handled so I can focus on my business. I've worked with a number of other computer consultants in the past and no one can touch their level of service or expertise. Ener Systems does things differently. Instead of simply resolving the issue at hand with a temporary fix, they give me options that will enhance functionality. Ener Systems is always looking out for my best interest. I have the peace of mind knowing I have someone to call who will get us back up and running ASAP if something goes down. You almost can't put a price on it. I trust Ener Systems and have a personal relationship with the owner. That's important to me because it gives me confidence that I can completely trust her.
Lynne Hefti
Marrero, LA
I certainly have no qualms about recommending them...

Ener Systems is Very Sensitive to the Fact that We Don't Have the Big Bucks to Spend on IT; They Bend Over Backwards to Make Something Work without a Huge Outlay of Cash. René, my contact at Ener Systems, always knows what's going on with my network and does a lot of the maintenance and support in the background so we aren't interrupted. Sometimes I just cannot believe how on top of things they are! I remember calling or sending René an e-mail on a Saturday night and he responded to me immediately. I don't even remember what the issue was but he was on it – I mean he was right there! If I decide that I need to reset my server, he's on the phone with me telling me my server is down! It's all done remotely and that's very convenient for us. If there's something that goes wrong, I call and explain what the problem is and he has it fixed either by phone remotely or sends a technician in to take care of it and in a very timely fashion. I certainly have no qualms about recommending them.
Dianne Boan
Kenner, LA
You ALWAYS provide us with excellent service.

I want you to know how much I appreciate all your help with our many issues. You are very skillful in the way you handle me and all my "special" situations. In addition, you ALWAYS provide us with excellent service.
Greg Klemp
General Manager
Covington, LA
Great Service that Saves Time and Money

We had a full time IT employee for our small company. It was hard to find a full-time position for them, and we went through several because we could not keep them busy. Now we have someone whenever we need them without the extra full-time employee. This is our first outsourced IT company; however, we have never had a single problem. We make a great team.
Stephanie K. Howell
Vice President, Certified Finance & Insurance, Madisonville, LA
Less Stress, Competitive Pricing, Great Relationship

The single greatest benefit to our company since having Ener Systems become our sole IT firm is less stress and being able to focus on our day-to-day business. Having a working relationship with Rene Miller is also a great benefit.

Ener Systems also has competitive pricing for the value of services provided, which stands out from other IT firms.

If someone is on the fence about choosing an outsourced IT company, I would ask them to contact Ener System's references and describe their current experience.
Chris Howell
President, Covington, LA