René Miller Is A Trusted Cybersecurity Expert, Author, Featured
In Documentaries, And A Sought After Presenter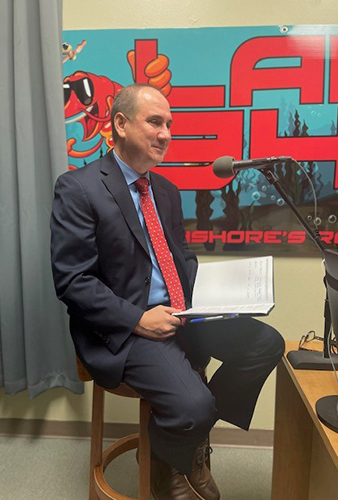 Cyber Crime: The Dark Web Uncovered- OFFICIAL TRAILER (2022)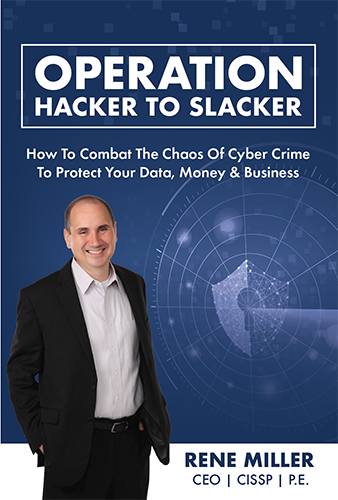 A Leading IT Firm That Helps Businesses Grow
By Getting Rid of Unproductive, Unplanned Work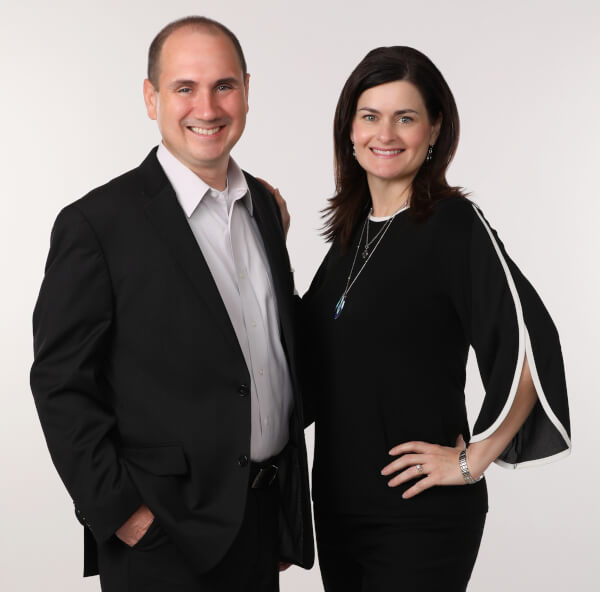 René Miller, CEO & Michele Miller, President
Ener Systems has been helping small businesses become competitive by providing IT services and network support that empowers clients to manage, grow and succeed with powerful IT processes.
As a complete technology solutions provider and a Microsoft Registered Partner, we know how to use the latest tools to help organizations make their operations more efficient and profitable – without them having to manage it.
The Millers founded their business specifically to make the lives of SMB owners – "with an emphasis on the small" – easier and more productive. Their clients range from six employees to 500, with no specific vertical niche.
What Ener Systems' clients have in common is twofold: they value their people's time, and the owners are local. René and Michele found that one of the secrets to their clients' success was being able to work directly with the owner of the company. Whether they had locations globally or nationally, mentoring is a big part of the Ener Systems business model, so it's imperative to have that owner-to-owner connection. A solid connection to company owners is where Ener Systems excels in the competitive landscape.
Who Are René And Michele Miller And Why Do Businesses Driven For Growth And Efficiency Choose To Partner With Them?
René Miller, founder and CEO, and Michele Miller, founder and president of Ener Systems, a leading, independently owned technology solutions firm that is the "go-to" source for small businesses from all verticals in the Greater New Orleans and Northshore area. Upon meeting René and Michele, you immediately know how sympathetic they are to challenges company owners face every day, while trying to improve efficiencies, increase bottom line and manage people resources.
On a mission to eliminate "unplanned" work, René and Michele partner with companies to help them grow by giving them the tools and support needed to stay competitive and operate on their own terms.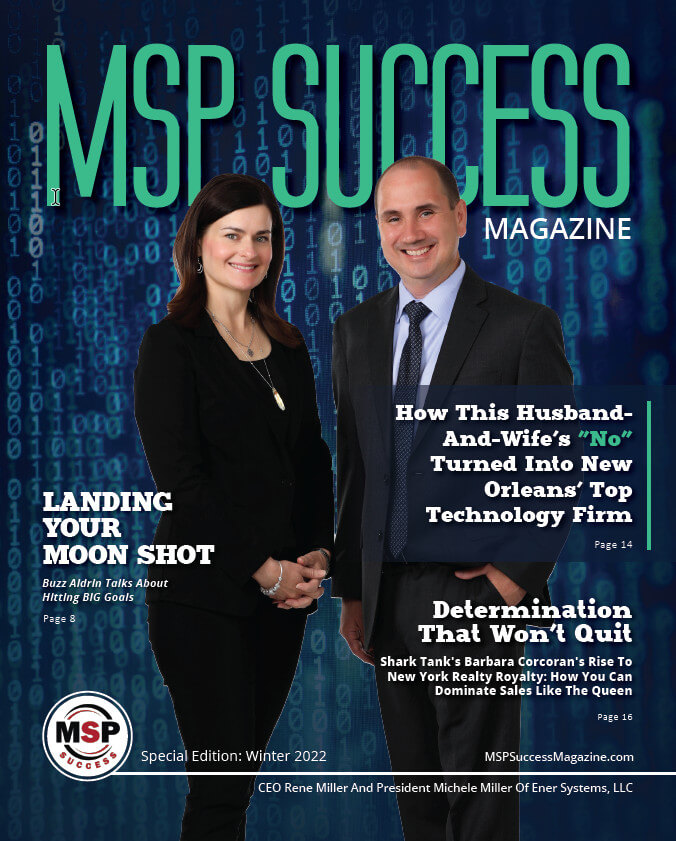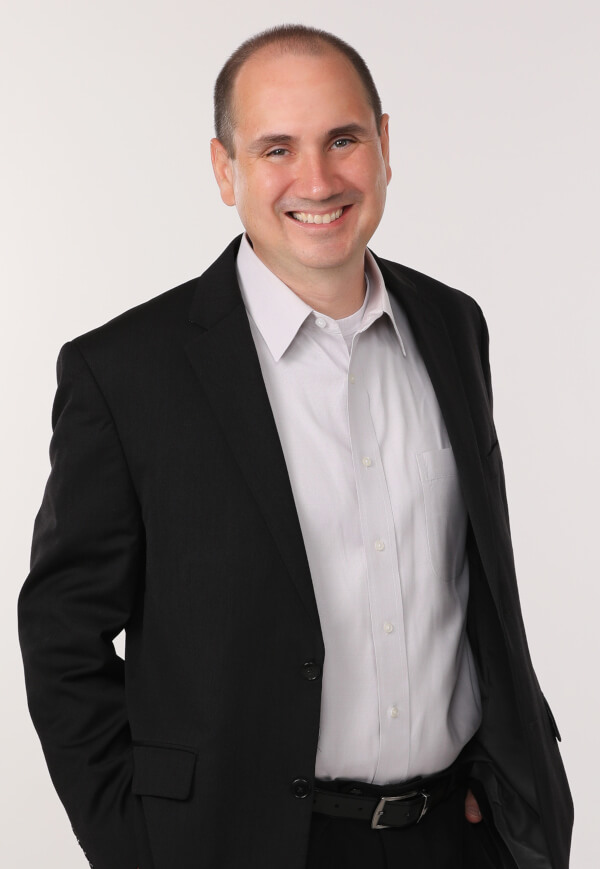 René's Top Areas Of Expertise
Cyber Crime Prevention
IT Security
Executive Coaching And Mentoring
Co-Managed IT Services
Compliance Services
Business Continuity
Cloud Services
Managed IT Services
Ongoing Security Awareness Training
Email Filtering Services
Data Backup And Recovery Services
Business Continuity
Microsoft 365
VOIP Services
Remote Access Services
René Miller
CEO | P.E. | CISSP | Author | Speaker | Entrepreneur
René has a Bachelor of Science in Mechanical Engineering from the University of New Orleans. He has been featured in multiple media outlets, including the feature cover story of MSP Success Magazine, a featured podcast on MSP Success Spotlight, and appears in the 2022 documentary, Cyber Crime: The Dark Web Uncovered.
Listen To Why René Miller Is One Of The Most Trusted Leaders In Cyber Security
MSP Success Spotlight - René And Michelle Miller | Ener Systems
Trailer - Cyber Crime: The Dark Web Uncovered - Official Trailer (2022) – Streaming On Amazon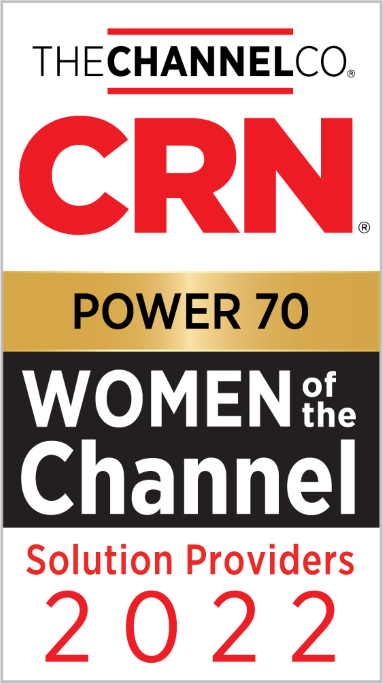 Michele Miller of ENER SYSTEMS Honored as a Power 70 Solution Provider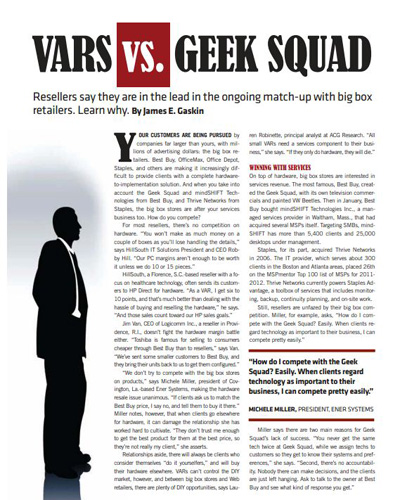 Channel Pro article (VARs vs Geek Squad)
The Top Reasons You Will Want To Work With Us
We SPECIALIZE In Working With Fast-Growth Companies. That means we understand your incredibly hectic and stressful work schedule and WHY it's critical to remove obstacles, frustrations and technical problems to keep you productive. We understand your desire to eliminate waste, extra steps, work-arounds and manual labor. We also have tech support available 24/7/365 since we know you don't work the normal "9-5" day, and can help you maintain the freedom to work remote while making sure you meet compliance standards for data security and backups.
We Have The Unique Ability To Address Your IT Needs – From Vision Through Long-Term Support. We assist from vision to design and planning, to product specification through pricing and acquisition, to installation, implementation, documentation and project management, to post-project support of you and/or your users. This allows you to have one consistent team to work with that understands your environment, your people, how you work and your history, which means you don't have to waste time educating us.
We Have A Team Of Over 21 Certified Experts On Staff. Unlike other IT firms, who have one or two guys trying to juggle multiple projects and wear various hats, we have a team of engineers on staff with diverse, specialized areas of expertise who work together to deliver the most effective and correct solutions to you. As a client, you are assigned to one of these teams. That means you'll always be able to get someone on the phone who knows YOU and understands YOUR environment and YOUR systems to provide helpful answers and quick resolutions of problems instead of having to talk to a complete stranger hundreds of miles away who knows nothing of you or your systems and wastes your time asking a lot of annoying questions to try and "help" you.
We Use Our Vendor Relationships To YOUR Advantage. Having an advanced level of partnership with key vendors (Microsoft, VMware and Dell) allows us access to special pre- and post-project assistance support levels that most "partners" do not have. We are able to provide the right solutions, priced right and validated by the vendor, so if any issues come up, we can get them resolved quickly and effectively.
We Support Both On-Premise And Cloud Solutions. Some IT firms won't offer or recommend cheaper cloud solutions because THEY make less money. Our philosophy is – and always has been – to offer what's BEST for the customer, not us. That's how we keep so many customers long-term. We'll base our recommendations on what YOU want and what YOU feel most comfortable with. Our job is to lay out your options, educate you on the pros and cons of each and guide you to the best, most cost-effective solution for you.
All Projects Are Completed As Agreed On And On Budget. When you hire us to complete a project for you, we won't nickel-and-dime you with unforeseen or unexpected charges or delays. We guarantee to deliver precisely what we promised to deliver, on time and on budget. We can offer our agreements on a fixed-fee basis, so you know exactly what you're going to pay, not a penny more.
We Have Flexible, Tailored-To-Your-Needs Support Options To Help You Better Manage Your Environment. We provide our customers with a variety of managed support options, ranging from back-end maintenance and monitoring for issues, to user help-desk support with ticketing, to strategy and budget and asset/license life-cycle management. We have successfully provided these services for over 10 years and can create a solution specifically for you and your team.
We Are One Of A Few Elite Microsoft Office 365 Partners In The Country. They call us their "SMB Champions." Migrating to Office 365 and other cloud solutions is NOT something you want to attempt on your own. There are dozens of ways an improper setup can cause problems, systems that don't work, lost data and e-mail, and a host of other problems – you need someone with experience in multiple environments with a variety of clients. We have that experience – from a small office with 50 employees to a full Office 365 migration fora customer with 1,000 employees, we can help.